FANUC Motor Repairs

Midwest FANUC Servo Motor Send-In Repair Capabilities Catalog
Search for your FANUC part number, or find the part by model and specification.
A&C Electric repairs all FANUC servo motors:
A&C Electric is a Fanuc servo motor repair service in Michigan stocking over 3,000 Fanuc servo motors, available for both exchange and outright sale. Due to this large parts inventory and our expertise, we ensure that our lead time and price is second to none. We use Fanuc OEM parts in all our repairs, and include a two year warranty on every job trusted to us.
Reduce your expenses while ensuring excellent performance by partnering with A&C Electric for all your servo motor repair needs. Unbeatable servo motor repair services from A&C Electric saved our customers documented millions last year alone compared to purchasing units. From repairing vital mechanical components to testing and adjusting sensitive electrical applications, A&C Electric is your number one source for high quality servo motor repair services. Our motor repair center in Michigan gives you fast turn-around for servo repairs, especially for customers in the Midwest. If our quick turnaround times aren't quick enough, we also carry a large stock of restored Fanuc motors for sale.
Please look at our servo service report to see a sample of our Fanuc servo motor repairs.
Our typical servo repair process includes:
Customer informs A&C Electric about their Fanuc servo motor repair specifications and labels their required lead time as Regular, Rush or Overtime Rush.
Customer then ships their Fanuc servo motor to A&C Electric using specialized packaging capable of effectively and safely supporting the motor's frame.
Your Fanuc is completely dismantled, cleaned and professionally inspected for any needed repairs or damaged components.
A&C Electric notifies our customer with a quote regarding the required components and services necessary for repairing your Fanuc.
A&C Electric repairs your Fanuc servo motor and ships it back to you.
Before Repair/After Repair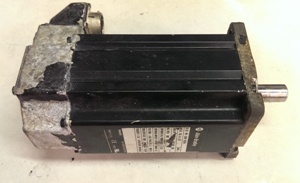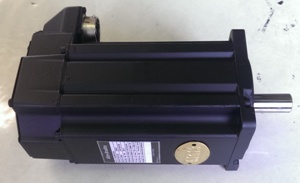 A&C Electric is a certified distributor service center.