Indramat Servo Motor Repair Services
Servo Lab Capabilities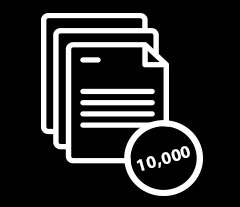 We have documented 96 different Servo Manufacturer repair reports in our Database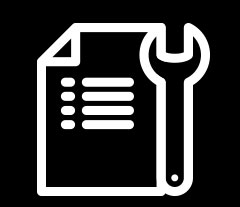 We repair AC Servos, DC Servos, AC Spindles, and AC Actuators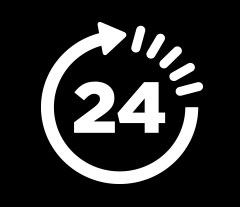 Capable of 24-hour repairs in many cases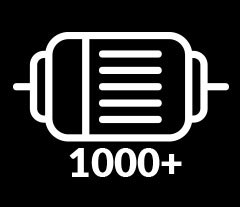 We have thousands of spare and rebuilt motors in our inventory for parts or exchange motors
Servo Lab Repair Procedures
Data

Motor nameplate data is recorded

Inspection

A visual inspection of any damage to the motor.

We check for

Damaged Leads/Terminals
Worn output shaft/keyways
Cracks in end bells or covers

Job Ticket

We complete to full write up off all motor data

Including

All winding tests (Resistance, Meg Ω, Continuity)
All bearing sizes
All seal sizes
Brake torque tests (Record Torque, winding resistance)
Feedback Tests (Tachometer/Encoder)

Motor Disassembly

Bearing and seal sizes are recorded
Bearing fits are measured on shaft and End bell
Brake torque is measured as well as resistance and Meg Ω
More winding tests are performed (Surge and HiPOT tests)
Stator is then washed and baked in oven
Magnets are inspected for cracks or if loose on shaft
Encoder is tested with either (Heidenhain PWM20, Sick PGT-11, or Mitchell Electronics equipment)

Assembly

New bearings are installed
New seals are installed
If required, new windings are impregnated
Brakes are rebuilt or replaced depending on manufacturer design.
Rebuilt or New encoders are installed and aligned using:
(Heidenhain PWM20, Sick PGT-11, or Mitchell Electronics equipment)

Rotor Balancing and Testing

Rotor is run through a full vibration diagnostic

Run Testing

Every Motor is Run for a minimum of 1 hour using one of our drives.
We use Siemens S110, S120, IndraDrive, AB Kinetix 300, Yaskawa 7, and AMC drives

Service Report

A Final 3-page Service Report is filled out
Pinout diagram for power and feedback is provided
Brake torque is recorded a final time for our Service Reports
A photo of nameplate and motor is attached
A motor tag is installed on motor with QR code linking Service Report and Job Histories
If requested, a YouTube link is attached to the service report of motor

Idramat servo motors are designed to work perfectly for decades. That's why, when yours breaks down, it's often so old that nobody around knows how to repair it—or even how to start troubleshooting. With this exceptional level of reliability, doing maintenance or repair is almost never considered. That's why we're here.
At A&C Electric, our team of experienced servo specialists know how to fix your Idramat machine when most don't even know where to start. We understand how stressful any broken motor can be, especially when you can't find anyone who knows how to fix it. Don't waste any more time and money than you have to get it working again. Send it to us, and we'll do everything in our power to get your motor back working for you as quickly as possible…and all for a great price too! If you see your Idramat model in the list below, give us a call to learn how we can save you time and money today. We're ready to answer any questions you may have, and are always happy to help.
A&C Electric is an Indramat servo motor repair specialist that stocks over 1,500 Indramat servo motors, available for both exchange and outright sale. Due to this large parts inventory and our expertise, we ensure that our lead time and price is second to none. We use Indramat OEM parts in all our repairs, and include a two year warranty on every job trusted to us. Please look at our service report to see a sample of our repairs. If our turn-around times aren't fast enough, we also have a wide stock of refurbished Indramat motors for sale immediately.
Please look at our servo service report to see a sample of our Indramat servo motor repairs.
Our typical servo repair process includes:
Customer informs A&C Electric about their Indramat servo motor repair specifications and labels their required lead time as Regular, Rush or Overtime Rush.
Customer then ships their Indramat servo motor to A&C Electric using specialized packaging capable of effectively and safely supporting the motor's frame.
Your Indramat is completely dismantled, cleaned and professionally inspected for any needed repairs or damaged components.
A&C Electric notifies our customer with a quote regarding the required components and services necessary for repairing your Indramat.
A&C Electric repairs your Indramat servo motor and ships it back to you.
Before Repair/After Repair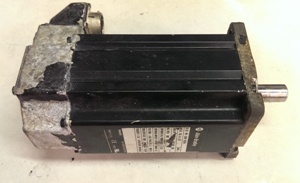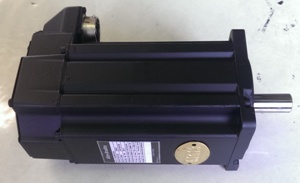 Call for Pricing: 586.469.0710



A&C Electric is a certified distributor service center.