A.C. Three Phase Motor Repair Services
A&C Electric is your number one source for electric motor repair in Michigan. We repair all types of motors, including A.C. three phase motors, ranking from .25 HP to 5000HP. We address and fix the fault in your motor in HALF the lead time and a FRACTION of the cost of buying new equipment.
Typical Repairs on Your 3-phase Include:
1) Dismantling, cleaning, & checking. Steam clean all mechanical parts.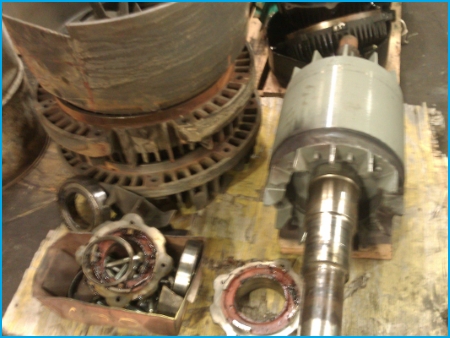 2) General recondition of all damaged parts. Insulation/dielectric test.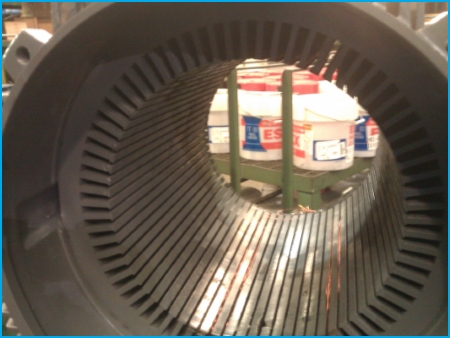 3) Surge test. Hi-Pot test. Resistance test. Vibration test.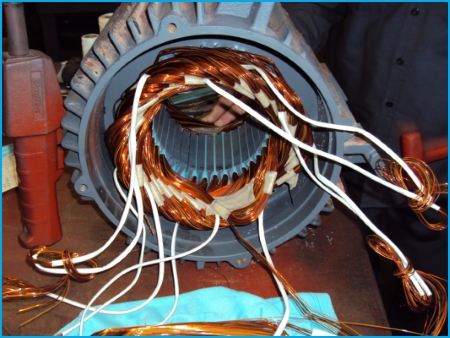 4) Reinsulating & baking windings. Rewinding/dipping & baking stator.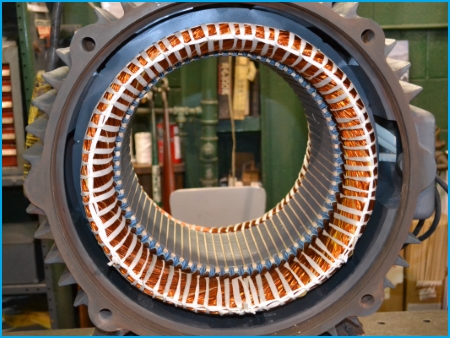 5) Re-sleeving bearings housings. Metalizing shafts.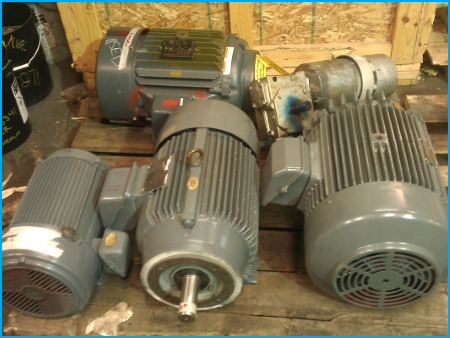 6) Balancing rotor. Installing all new bearings & seals.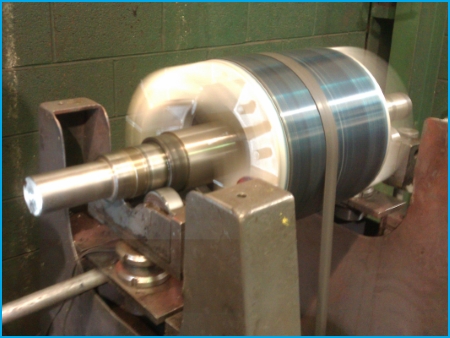 7) Reassembling. Testing. Painting. Load testing.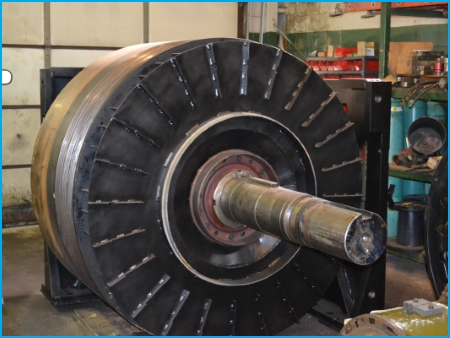 With every repair a service report is written letting customers know what repairs were done and why. This helps you prepare for your next motor failure by using preventative maintenance.
Contact our A.C. three phase motor repair specialists for a free quote or simply call us at (586) 469-0710. We will process your order immediately to save you downtime.
Back To All Industrial Repair Services

2
Ship Your Item To A&C Electric

3
A&C Electric Certified Technicians Dismantle Your Product

4
A&C Electric Sends you a Quote for Approval of Repair

5
Motor is rebuilt and shipped back to you ASAP
Send In Repair Process


A&C Electric is a certified distributor service center.